Site Donated By:

Web Design Donated By:

Wally's Squadron
2010 Fly-In
2010 Potato
Festival Parade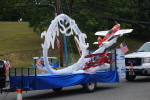 Wally's Squadron once again participated in the Summersville WV Potato Festival. To see more images of Wally's float please click on the link below.
© HTML Copyright 2010
2010 Sponsors
Apex Hobbies, Mountaineer Physical Therapy, BB&T Bank, Frontier Homes, Crest supply, Nicholas Sanitation,
Summersville CVB, Edge Supply, Mid-State Chevy/Ford, Howard Harris, Dairy Queen, Community Trust Bank, First Community Bank, City of Summersville, Hampton Inn, T&K Karts and Hobbies, WV Hobbies & Crafts, Kyle Construction, Tractor Supply, Radical RC, Southern WV Paving, Craigsville Cash Store, Accutech Inspections, HeliProz Inc, NORCO Construction, Jacksons Meats, Comfort Inn, Aeroworks Inc.