<![if !vml]>
<![endif]>

The skies over Phillips Run Road in Summersville WV started filling up with sights and sounds of Model Aviation a week before the Wally's Squadron 16th annual Fly-In. What started out as a local picnic has turned into one of District III's biggest and best events. This year, 106 pilots from seven states (WV, OH, VA, PA, NC, TN, and FL) came to fly, eat, visit with friends and have a great time.

This event is free to all that attend, pilots and spectators, with free food served all day Saturday and Sunday. Plus a Saturday evening pilots and family dinner, that was served by our local BOY SCOUT Troop 107 of Summersville. Many thanks go out to them for a job WELL DONE!!! ALL of the pilots responded with generous donations to the Scouts for their work.

Thanks to our Hobby shop sponsors, ( APEX HOBBIES and APEX HOBBIES II of Tazewell VA and Princeton WV, TOADS R/C HOBBIES of Ripley WV, J&C Hobbies of Pittsburg PA and T&K HOBBIES of Daniels WV ) as well as the community of Summersville, we had over $1000 worth of R/C related free door prizes to give to the registered pilots.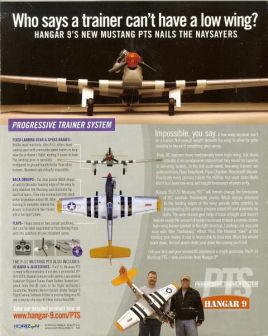 Two raffles were held to help raise money to hold the event. One for a Hangar 9 RTF P-51 Donated by Toads Hobbies which was won by District IIIs Associate VP, Leo Rodriguez from New Stanton PA.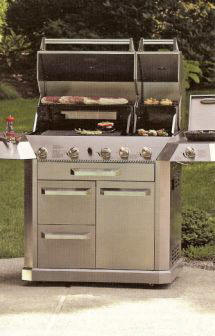 The second was for a very large stainless steel gas grill which was won by Chris Smallwood of Birch River ,WV.
There were several hundred aircraft ranging from mini electrics to 40% gasser, heli's and a couple turbine jets, even a witch on a broom. Who could ask for more!!!?
Next year we hope to be bigger and better and just as fun and relaxing as always
We will have slot times every hour for heli flyer so they can fly in close without the fixed wing guys buzzing them and the fixed wing guys won't have to watch for 3ft blades coming at them. We are making plans to have a heli seminar to be given by Jeff Sumey of Uniontown PA on Saturday.
The 17th Annual event will be August 16th and 17th 2008
We look forward to seeing old friends and meeting new ones.
For more info on Wally's Squadron go to:
www.wallys-squadron.com